Coloured Stains
Posted on 26th November 2014
In our previous blog post Paint vs Polish we briefly mentioned our new finish, coloured stains. This finish has been created to combine the best features of both paint and polish.
This finish is available in 3 colours, Green, Blue and Red and we are hoping to expand this in the future.

Now for the technical part, this stain works in a similar way to polish absorbing the colour, keeping the grain of the wood visible and preserving the natural charm of wooden furniture. This stain is then sealed with lacquer in a matt, satin or gloss (featured below) finish.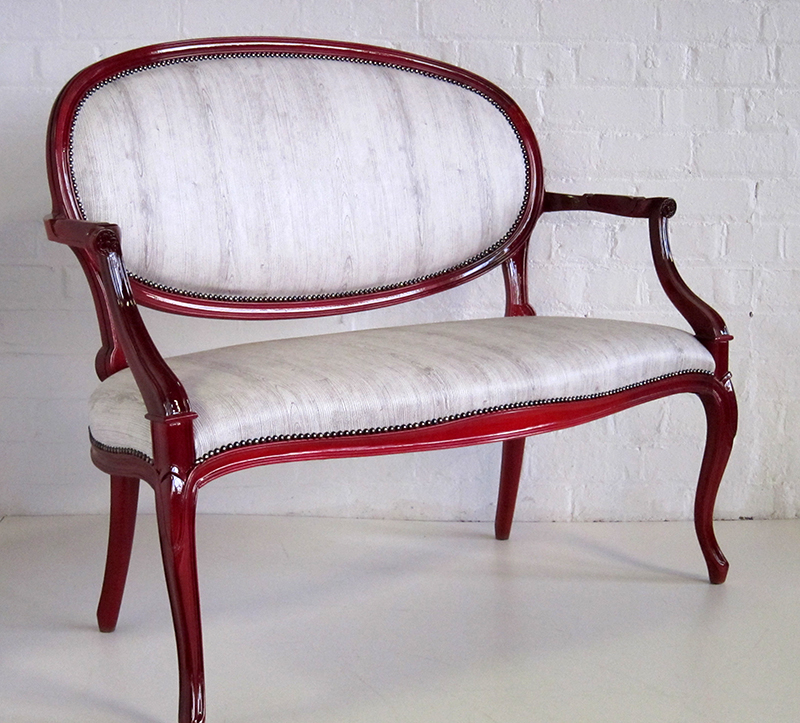 Featured above is our SE977 French Settee in our new Red stain and upholstered using Agua Ocular Knotty Driftwood http://www.aguafabrics.com/collection/ocular/
We feel this finish is a great addition to our range and at Dutch Connection we are constantly trying to develop our bespoke finishing, enabling you to create truly unique furniture.